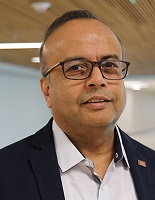 Prof. Prasad Enjeti
Texas A&M University, USA
(IEEE Fellow)
Biodata: Prof. Prasad Enjeti is an American educator and engineer. He is a TI Professor and Associate Dean for Academic Affairs in the Department of Electrical & Computer Engineering at Texas A&M University. Enjeti was born on November 25, 1957 in Chintamani, Karnataka, India; the son of Murthy and Padmavathi (Gummaraju) Enjeti. He received a Bachelor of Science in Electrical Engineering from Osmania University in 1980. Two years later he earned his Master of Science degree in Electrical Engineering from the Indian Institute of Technology Kanpur. Also in 1988, Prasad was given a Doctor of Philosophy degree in Electrical Engineering from Concordia University.

Dr. Prasad Enjeti is a recognized authority in the power electronics industry. As a technical power electronics expert, he can quickly assess case details and prioritize the key points. As an experienced executive, he can provide industry overview and recognize the business implications at hand. Enjeti is the lead developer of the Power Electronics / Power Quality & Fuel Cell Power Conditioning Laboratories at Texas A&M University and is actively involved in many projects with industries while engaged in teaching, research and consulting in the area of power electronics. His research emphasis on industry-based issues has attracted significant funding. So far, 26 PhD and 41 MS students have graduated under his supervision and have spring-boarded into key leadership positions. Dr. Prasad Enjeti is a Fellow of IEEE (year 2000) for "Contributions to solutions of utility interface problems in power electronic systems and harmonic mitigation". He is the inaugural recipient of the R. David Middlebrook Technical Achievement Award from the IEEE Power Electronics Society, 2012. Get more here.
Keynote Speaker II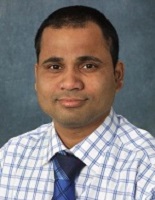 Prof. Bikash C. Pal
Imperial College, London, UK
(IEEE Fellow)
Biodata: Prof. Bikash Pal is a Professor of Power Systems at Imperial College London (ICL). He is research active in power system stability, control, and estimation. Currently is leading a six university UK-China research consortium on Resilient Operation of Sustainable Energy Systems (ROSES) as part of EPSRC-NSFC Programme on Sustainable Energy Supply. He led UK-China research consortium project on grid scale storage: Stability and Control of Power Networks with Energy Storage, He also led an UK-India smart grid research consortium project, Reliable and Efficient System for Community Energy Solution – RESCUES. His research is conducted in strategic partnership with ABB, GE Grid Solutions, UK, and National Grid, UK. UK Power Networks. GE commissioned sequel of projects with him to analyse and solve wind farm HVDC grid interaction problems (2013-2019). Prof Pal was the chief technical consultant for a panel of experts appointed by the UNFCCC CDM (United Nations Framework Convention on Climate Change Clean Development Mechanism). He has offered trainings in Chile, Qatar, UAE, Malaysia and India in power system protections, stability and control topics. He has developed and validated a prize winning 68-bus power system model, which now forms a part of IEEE Benchmark Systems as a standard for researchers to validate their innovations in stability analysis and control design. He was the Editor-in-Chief of IEEE Transactions on Sustainable Energy (2012-2017) and Editor-in-Chief of IET Generation, Transmission and Distribution (2005-2012). He is Vice President, PES Publications (2019-). In 2016, his research team won the President's outstanding research team award at Imperial College London (ICL). He is Fellow of IEEE for his contribution to power system stability and control. He is an IEEE Distinguished Lecturer in Power distribution system estimation and control. He was). He has published about 100 papers in IEEE Transactions and IET journals and authored four books in power system modelling, dynamics, estimations and control. Two of his papers in power system stability and control topics have received annual best journal paper award. He was Otto Monsted Professor at Denmark Technical University (DTU) (2019) and Mercator Professor sponsored by German Research Foundation (DFG) at University of Duisburg-Essen in 2011. He worked as faculty at IIT Kanpur, India. He holds a Visiting Professorship at Tsinghua University, China.
Keynote Speaker III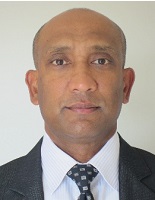 Prof. Udaya Kumara Madawala
The University of Auckland, New Zealand
(IEEE Fellow)
Biodata: Udaya K. Madawala graduated with a B.Sc. (Electrical Engineering) (Hons) degree from The University of Moratuwa, Sri Lanka in 1987, and received his PhD (Power Electronics) from The University of Auckland, New Zealand in 1993 as a Commonwealth Doctoral Scholar. At the completion of his PhD, he was employed by Fisher & Paykel Ltd, New Zealand, as a Research and Development Engineer to develop new technologies for motor drives. In 1997 he joined the Department of Electrical and Computer Engineering at The University of Auckland and, at present as a Full Professor, he focuses on a number of power electronics projects related to bi-directional wireless EV charging systems for V2G-H2V applications.

Udaya is a Fellow of the IEEE and a Distinguished Lecturer of the IEEE Power Electronic Society (PELS), and has over 30 years of both industry and research experience in the fields of power electronics and energy. He has served both the IEEE Power Electronics and Industrial Electronics Societies in numerous roles, relating to editorial, advisory, conference, technical committees and chapter activities. Currently, Udaya is an Associate Editor for IEEE Transactions on Power Electronics, and a member of both the Administrative Committee and Membership Development Committee of the IEEE Power Electronics Society. He was the General Chair of the 2nd IEEE Southern Power Electronics Conference (SPEC)- 2016, held in New Zealand, and is also the Chair of SPEC Steering Committee. Udaya, who has over 300 journal and conference publications, holds a number of patents related to wireless power transfer (WPT) and power converters, and is a consultant to industry.
Keynote Speaker IV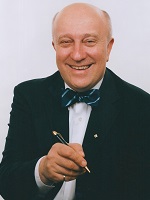 Prof. Adam Waldemar Skorek
University of Quebec at Trois-Rivieres, Canada
(IEEE Fellow)
Biodata: Prof. Adam Waldemar Skorek, M'87, SM'90, F'09 completed Master of Electrical Engineering Program at Białystok University of Technology (Poland) receiving both Master and Engineer degrees in 1980. He received a Doctor of Technical Sciences Degree in Electrical Engineering at Warsaw University of Technology (Poland) in 1983. On 1987, he joined the University of Quebec at Trois-Rivières (UQTR), where currently, he is a Full Professor and Director of the Research Group on Industrial Electronics. He founded the UQTR's Electro-Thermal Management Laboratory which succeeded both the NanoHeat Laboratory and the UQTR's Industrial ElectroHeat Laboratory founded and directed by himself since 1989. He is conducting the electrical engineering courses for bachelors, masters and Ph.D. students. His research works was granted by NSERC, CFI, FRQNT, MITACS and industry. He published and co-published over 130 papers including works on High Performance Computing applications in electro-thermal analysis. Volunteering more than 33 years in IEEE, he contributed on various positions including the IEEE Industry Application Society Council Member and the IEEE MGA Awards and Recognition Committee Chair.